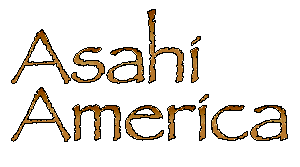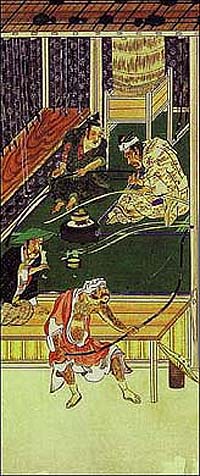 Quality Kyudo Equipment and Accessories combined with Knowledgeable Service
You may download the entire Asahi America catalog in its Adobe PDF form to view or print if you so desire.

Online catalog reflects current pricing and takes precedence over the paper catalog.
If you do not have Adobe Acrobat Reader© on your computer or wish to upgrade to the latest version it is available as a free download at: http://www.adobe.com/products/acrobat/readstep2.html
This site is maintained by Dan and Jackie DeProspero, co-authors with their teacher, Hideharu Onuma Hanshi, of the books
Kyudo: The Essence and Practice of Japanese Archery and Illuminated Spirit: Conversations with a Kyudo Master

http://www.kyudo.com.html—Revised April 2, 2012
Copyright © 1998 Dan and Jackie DeProspero



Asahi America, sellers of quality Kyudo equipment imported from the finest Japanese Kyudogu makers: Yumi (bows), Ya (arrows), Yugake (gloves), Tsuru (bow strings), Yazutsu (arrow quivers), Kimono and Keiko gi (kyudo uniform), and Kyudo accessories. Everything for the person interested in quality Japanese archery equipment backed by knowledgeable service.